Coffee bean purchases of RM100 and above will enjoy FREE delivery nationwide.
WHO WE ARE
We are a coffee roaster based in Kuala Lumpur, Malaysia, specialising in roasting specialty coffee. We believe quality coffee comes a long way starting from the source, the farm.
To look out delicious coffees all around the coffee producing countries and carefully curated and roasted under good hands of our roaster, Ving. She's a seasoned pour over brewer and has an eye for details. Jin, on the other hand is our resident Q-grader and is in charge of sourcing for delicious coffees. He strives to source for coffees that is colourful yet delicious,suitable for every palate.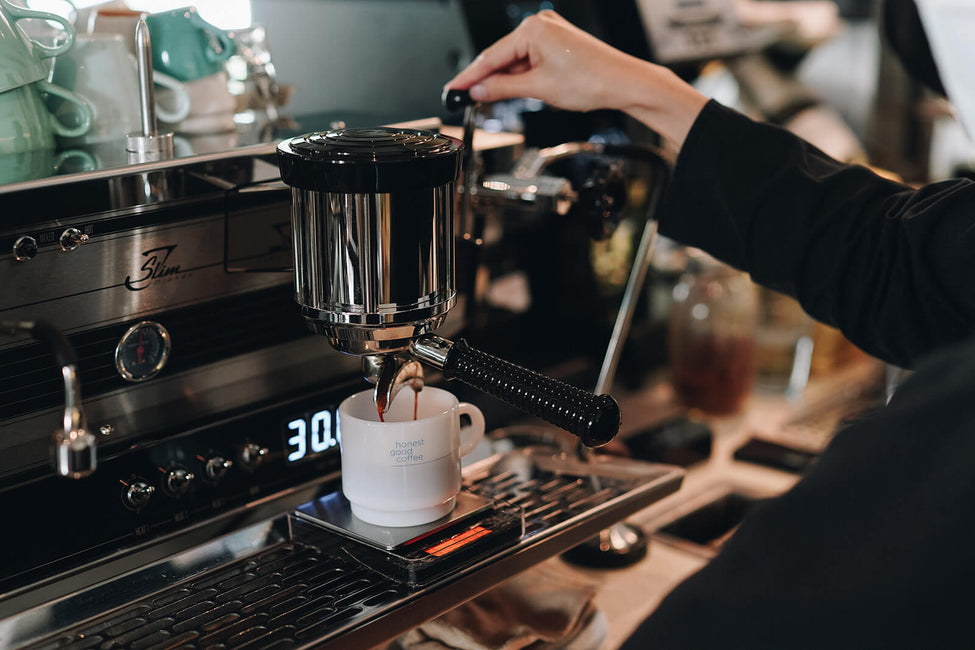 OUR PHILOSOPHY
Our philosophy is simple. Honest, good coffee.
We do not believe in over roasting coffees. We develop our coffees well enough that it still encapsulates the enzymatic compounds of a coffee without under-developing its core. Hence, expect our coffees to be colourful and delicious, with a good balance of acidity and sweetness.
SOURCING
We strive to bring the best that we can find and bring it to your cup. We work closely with people that shares the same mindset as us. We are also currently working on establishing a closer relations with coffee farms because we believe as we get closer to the source, we understand the coffees better.  And these relationship is what makes our product so special.